Travel – Balsam Mountain Preserve

You would be hard-pressed to find a more beautiful and peaceful area of this great land than the mountains outside of Asheville, North Carolina. There is a reason George Vanderbilt built the architectural wonder that is The Biltmore Estate in this area over 100 years ago. The serene vistas and tree-covered mountainous terrain are awe-inspiring from the minute you get your first look. 
About 40 minutes away from Asheville in the Blue Ridge Mountains, sits Balsam Mountain Preserve, a 4,400-acre property steeped in preservation while still offering a luxurious experience, with 18 holes of championship-caliber golf, homesteads, custom residences, cabin fractional opportunities and vacation rentals. The property has an interesting past, once owned by the Champion International Paper Company. Champion installed mountain passes and trails once used for logging. Today, those same roads, which have been beautifully framed by towering trees and natural flora, provide access to one of the most interesting and all-encompassing properties you will find anywhere in the United States.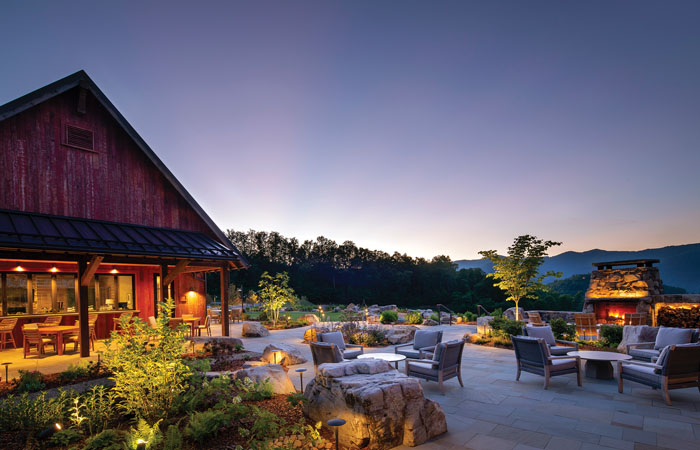 Balsam has seen some interesting changes over the years. Back in 2008, when the recession hit, this property saw its share of struggles, changing ownership on a few different occasions. As the years passed, investors and owners pumped money into the property, hoping to keep it alive during difficult economic times. During this period, things were touch and go for the development. 
Then with the economy recovering and the property once again flourishing, developer David Southworth expressed interest in acquiring Balsam. In 2021, Southworth made the decision to part ways with his namesake company, Southworth Development, after 30 years. He had been the driving force behind developments like The Abaco Club in the Bahamas, Creighton Farms near Washington D.C., and Machrihanish Dunes in western Scotland. Now, with big plans for Balsam, he pulled the trigger and acquired the property in late 2022. 
"I've followed this development for a few years. I was always amazed by its size and beauty," Southworth said. "In 2016, the property was purchased by a couple that lived in the community, and they invested heavily into the property. When the opportunity to purchase it from them presented itself, I just wanted to do it. The timing was perfect, and I wanted to see if we can't get some fresh perspective in here and really get it moving forward."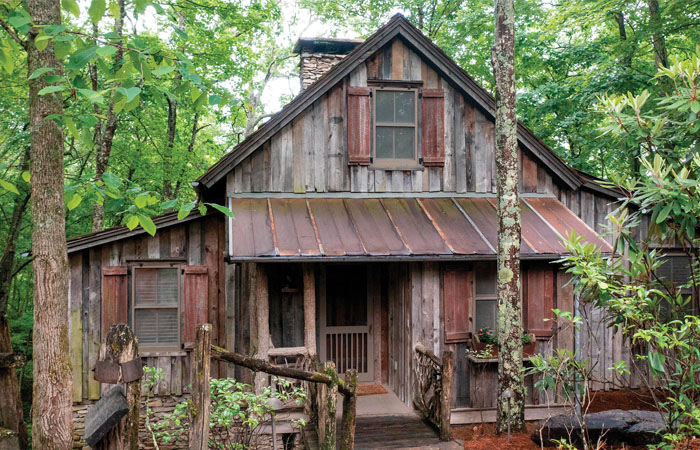 There are 354 homesites on property, with prices ranging from around $3.5 million to $5 million for estate homes, and $2 million to $2.5 million for smaller village homes. Lots are also available between $500,000 and $1 million. The good news is there are still homesites available; the bad news is, when they sell out, they're gone for good. Approximately 3,400 acres of the property is protected land trust and preservation land, so those homesites will be the extent of the home development on property. Each home built within the community passes through a review committee to ensure that they blend with the mountain setting to perfection. Restrictions are also placed on landscaping to prevent removal of trees, and homeowners use indigenous plants in their landscaping, making every house seem like it was meant for its gorgeous setting. 
Set at 3,700 feet, Balsam features a collection of cabins tucked among the towering trees. There are 10 of these, along with the Boarding House, which was once the clubhouse for the golf course and is now a multipurpose space where one can relax overlooking the mountain valley below. Each cabin features tin roofs, shuttered windows, and wide plank siding. They are simply fantastic, with the rustic feel of a mining camp, but with every modern amenity you would need for a getaway. From "Thistle," which is a pet-friendly cabin with a king and queen bed inside, to "Wild Ginger," which is where we hitched our wagon for a few days, each cabin offers something a little different for those who may be traveling with just their special someone, or the whole family and your pooch. 
One of the amazing little bonuses about Balsam is the complete noise deprivation aspect of the property. You are completely immersed in nature. In four days on property, we seldom heard anything powered by fuel. Very few vehicles, zero airplane traffic, only the occasional maintenance vehicle or mower maintaining the property. It was truly refreshing, being removed from the constant bombardment of city noises. Nature is abundant on the mountain, as we saw plenty of deer, birds, raccoons, rabbits and squirrels. One of the servers in the Mine Tavern even mentioned seeing a black bear a couple days before we arrived, which checks out as there was a flyer in our cabin reminding us of what to do should we encounter any bear during our stay.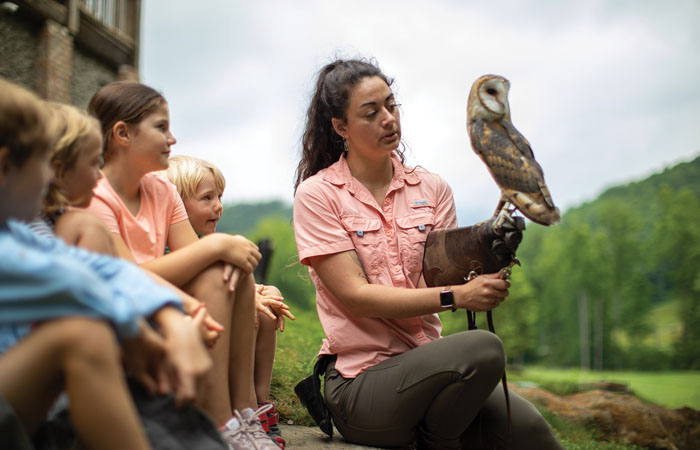 Balsam offers so many different amenities. Dining is everything you might expect from a high-end property. The Doubletop Village is the heartbeat of the experience at Balsam. A new collection of modern homes sit in this area, including Mr. Southworth's. At the Doubletop, a pair of restaurants, the Mine Tavern, which is the more casual option, and the Summit House, which is Balsam's fine-dining option. Both menus have plenty of delicious fare to enjoy post-round or for an evening out with friends and family. Gorgeous, handcrafted furnishings are abundant. One of the most distinct is an 18-foot, hand-crafted dining table adjacent to the glass-walled wine cellar, which was cut from an old growth red oak tree. In addition, there is a majestic patio with fireplace, fire pit and plenty of outdoor seating that offers a fantastic view of the valley and golf course below. You won't find a more serene or beautiful place to drink and dine on the property. 
There is also a great spa, pool and gym. So, if you get a little warm playing golf, you can head down to the pool afterward and take a refreshing dip. Should your back be a little tender from your day on the course, the spa offers massages and even cupping, which will no doubt have you ready for your next round on the Arnold Palmer masterpiece. 
If you have kids or grandchildren visiting or with you for your visit, there are plenty of things for them, as well. The on-property nature center is a wonderful experience, not only for educational purposes, but as a fabulous, interactive way to see some beautiful animals and birds of prey. The Balsam Mountain Trust is responsible for making sure property owners in the community are knowledgeable about the wildlife and flora that complements the mountain. Their birds of prey exhibit does just that. There are several beautiful birds of prey to see, including Apollo, a seven-year-old Harris Hawk that was once used for falconry and educational purposes, as well as Luna the Barn Owl, another wonderful specimen also raised in captivity for educational purposes before finding a permanent home at Balsam's Nature Center. There are other species to see, like Cheyenne the Red-tailed Hawk, some Eastern Box Turtles, and some adorable Eastern Screech Owls. We saw the sleeping version of the Screech Owl, as they are nocturnal and were taking a little snooze during our afternoon visit. 
Balsam also has miles of horseback and hiking trails, and we were able to see some of the gorgeous horses in their equestrian center. They have several that stay on the property full-time, as well as a few that come and go with their owners throughout the year as they travel to and from the property. Having not been around horses much, I was surprised how different their personalities were. Some were a little shy, and others would extend their heads out of their stall and take in all the attention. Al Capony (yes, you read that right), is a real character, but all the horses are so majestic and gorgeous it was hard not to enjoy our tour. If you do make it to Balsam's Equestrian Center, be sure to say hello to their barn dogs, Goose, Reuben and Annie. They are all so welcoming and fun, running right up to greet visitors. Annie is the newest, a stray having appeared on property just a couple months ago. Balsam representatives were unable to locate her owners, so she became the newest addition to the Balsam barn dog crew. 
The golf course at Balsam is simply extraordinary. Each hole stands alone, and from opening tee shot to final putt, the Arnold Palmer masterpiece dazzles every sense. The sightlines, the views, the sounds, and even the smell of fresh mountain air, will make you wish you could play here forever.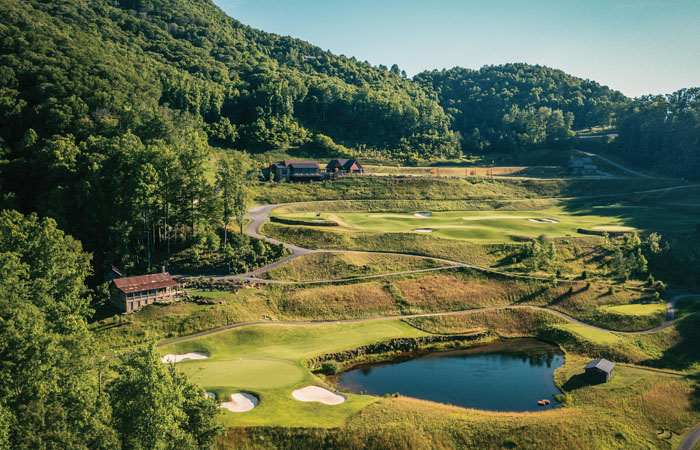 The opening hole is a fabulous, but relatively tame opener to this Palmer layout. A dogleg right that allows cut tee shots to trundle downhill toward the putting surface, adding distance. A hanging, downhill lie awaits the second shot to this green guarded by a pair of bunkers up front. It is a smooth opening hole, and a quick handshake to what awaits. 
The third is where Balsam's course really begins to display its unfettered beauty. This par 3 can play a muscular 199 from the tips, or a more manageable 131 from the forward tees. The green sits a good 75 feet below the tee, making this iron shot nearly blind for those playing back tees. Surrounded by a trio of bunkers left, right and long, the green is tucked into a cul-de-sac of towering trees that frame the hole in front of a sea of green foliage. Club selection is tough here, as you must gauge the breezes and the elevation change. This will become a recurring theme throughout the remainder of the round at Balsam. 
No. 4 is rated as the most difficult hole on the course, and although it is just a 485-yard par 5, the gentle incline from tee to green is much more significant than it appears from the tee. If you have ever been blessed enough to play Dallas National here in DFW, No. 4 at Balsam has a similar feel to a hole you might find there. A well-placed tee shot up the right center is optimal for a chance to attack the green in two, but be aware again of the subtle elevation change as you will likely need to club up to have a chance to reach. There is a landing area right of the green available as a bailout, but missing left will be a difficult up and down (if you can find it) as tall fescue grass along a steep hill can be a nightmare to contend with. Two quality shots will leave players with a chance at birdie. 
No. 8 is undoubtedly one of the most interesting, challenging and gorgeous hole designs I have ever seen. The elevated tee is fantastic, offering a view of just a sliver of fairway beneath. This triple-tiered landing area sprawls down the hill like a stepladder. There is more room both left and right than appears from the tee box, with the initial landing zone being just a long iron away. Those with the ability to hit a towering draw can challenge the second landing area and leave nothing more than a flip wedge over a meandering stream to the green. It is a masterful stroke of architecture, and a hole you will never forget. 
After the par-3 10th, comes the most challenging driving hole of your round at Balsam. A creek and several bunkers make this fairway very challenging to hit, but should you find it, nothing more than a short approach remains. This tee also provides one of the most stunning backdrops on the course, as it is lined with trees on either side, and features a mountain in the distance behind the green. I imagine this hole would be a true stunner in the fall when the leaves are changing.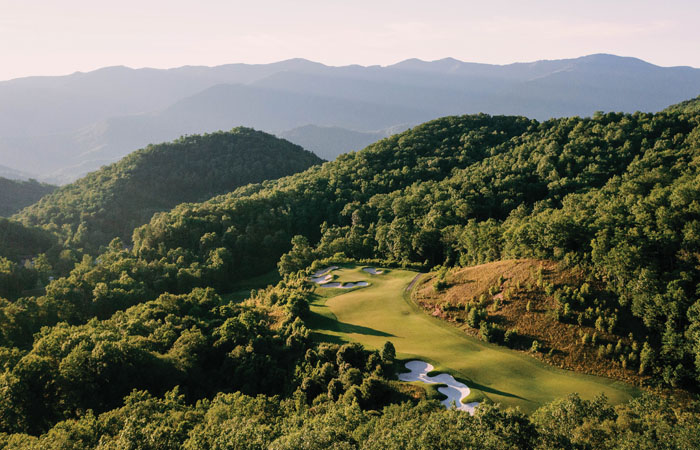 To this point in your round, Balsam's layout and picturesque vistas will present a multitude of photo opportunities and breathtaking views. But, if there is one hole that is truly a jaw-dropper, it is the par-5 14th. I have played many rounds in many places over the years. This tee box might be the most peaceful I have ever stood atop. Completely isolated from any noise other than the chirping birds, I have never felt more at ease or connected with nature on a golf course. A tee shot that hugs the right side of the fairway is perfect, and once you crest the small undulating hill to reveal the majesty of the mountains in the distance, you will be left mouth agape at the sight before you. I found myself needing to take a minute before addressing my second shot to soak it all in and appreciate just being there. I don't know what waits for us after this life, but if there is a heaven, I am willing to bet it looks similar to No. 14 at Balsam. 
No. 16 is described on the Balsam website as "the toughest hole on the planet." I believe this to be slightly hyperbolic, as it's actually not even ranked as the most difficult hole at Balsam (it's the No. 2 handicap), but the tee shot can be tough as a large fairway bunker left can snatch balls from the air, and miss further in that direction, and you won't ever see your ball again. The hole does narrow the closer you get to the green, but manage to hit it in regulation, and you can make a four or better. 
The final hole at Balsam is a little different than what you may be used to as a closing hole. It is pretty rare that you see a par 3 as the final hole of a round, but that is what you find here, which only adds to the uniqueness of the layout and the course you just navigated. For starters, the elevated tee offers a wonderful view of the Summit House and Mine Tavern up on the mountain. From there, the green sits below, just over a creek bed and flanked by a pair of bunkers. Club selection is paramount here, but choose wisely and you might find yourself circling a 2 on the card to end the day. 
The abundant beauty of this course is equal to its playful design elements and overall magical routing. There are some holes that are unlike anything you have seen and won't likely ever see again. This is a true master stroke from Palmer, with each hole leaving you wanting to play it again and again. So often on golf courses, we find holes that are a little stale or just there by necessity to fit the terrain. There isn't a single hole at Balsam that feels that way. Each hole was constructed with utmost thought about the topography and the playing experience. It's stunning in every way imaginable, from opening tee shot to final putt. 
Our final day on the mountain, our guide for the stay, Mallory (who is a fantastic tour guide) took us to the most isolated place on the property, Balsam's Dark Ridge Camp. This campground is available to all members and their families and is one of the most peaceful places I have ever encountered. There are small cabins on this spot, and it's perfect for fishing, relaxing around the fire pit and just isolating yourself from everything. There is a creek that winds through the ground, giving a peaceful serenity to the whole area. You truly feel as one with nature at this spot. 
If you should choose to venture off property for the afternoon or evening, downtown Sylva is just a short 15-minute drive away. The downtown area here is small-town living at its finest. The Jackson County Courthouse, which now serves as the public library, is a time machine back to the early 20th century, having been constructed in 1914. There are breweries and restaurants in downtown Sylva, including the Balsam Falls Brewing Co., which features the delicious Elvis Has Left the Brewpub Hefeweizen, which is a peanut butter and banana brew. It is as unique as it is delicious. Just down the street in Sylva sits Ilda, a great upscale dining experience that you would never believe sits in a town of just under 3,000. Ilda's cuisine is wonderful, from their cocktail program to their entrées, it is a great spot should you venture away from the Preserve. For your dinner, I recommend the Mafaldini, which is a rib-sticking lamb Bolognese.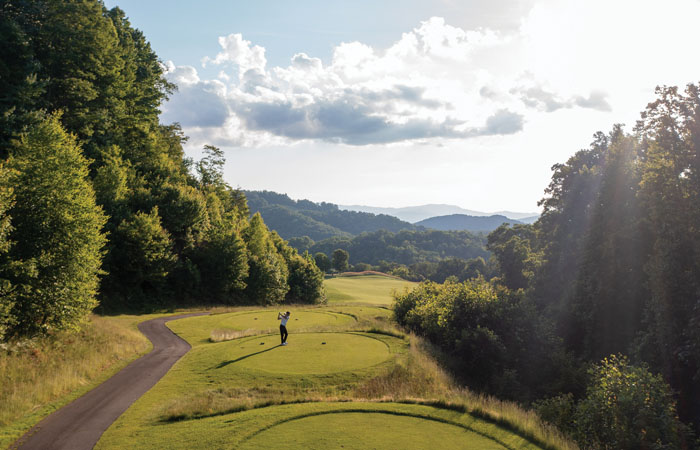 As mentioned earlier, Asheville is just about 40 minutes away, and is also a fabulous place to seek other adventures. Again, there are plenty of breweries and restaurants and, of course, you can always tour The Biltmore Estate, which offers daily tickets to walk the grounds. I have heard this is a can't miss around the holidays, as the whole property lights up with the spirit of the season. The famous Blue Ridge Parkway isn't too far, either, and provides one of the most scenic vehicle rides in the entire country. I highly recommend it if you are in the area. Waterfalls, mountain passes and gorgeous scenery are in abundance as you make your way up and down the winding roads. 
Throughout the course of this feature, I have used adjectives like magical, scenic and peaceful. Balsam Mountain Preserve checks every one of those boxes, with everything you could ever want from a club. It truly is the total package, from the golf to the abundant amenities; if you can dream it, Balsam provides it. 
I remain fingers crossed I make it back to Balsam one day, but if I don't, the few days I spent there left me with enough memories to last a lifetime. It's a place where you feel you can reach up to the sky, shake hands with God and offer thanks for somewhere so overwhelmingly beautiful. 
For more information on Balsam Mountain Preserve, visit www.balsammountainpreserve.com