Long ago, Mickey Mouse conquered the world for anybody with kids under the age of 12, especially for those who ventured to his headquarters at Disney World in Orlando. 
But if you combine another legendary figure who conquered the world for a slightly higher age demographic, Arnold Palmer Golf Management, with the orchestrators of "The Happiest Place on Earth," then you have the combination that is the genius behind the 50th anniversary of Disney World Golf in Orlando.
You might think the idea of mixing golf with a trip to Mickey's Magic Kingdom would be a historically bad one. But take it from Alex Forsyth, Director of Sales and Marketing for Walt Disney World Golf, who said there are plenty of reasons to combine the trip to the Happiest Place on Earth with the so-called "Happiest Place on Turf," which features four Disney-themed traditional golf courses, as well as a FootGolf course.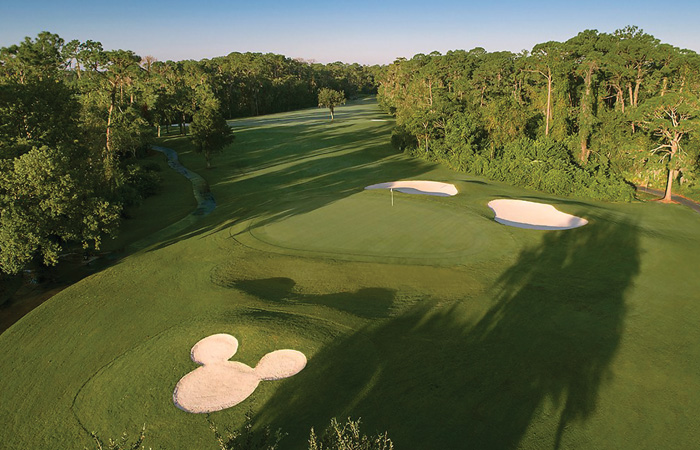 "We get a lot of what we call accidental or maybe incidental golf," Forsyth said. "We have rates so you can go out real early in the morning, play a quick nine holes and get back before the kids are ready to go to the park for the day.
"Or maybe they're tired from all the Disney-park activities and just want to lay by the pool. There are some great afternoon rates to get in nine or even 18 holes while the kids are resting and still be back in time for dinner."
With many various Disney hotels within walking distance of the golf courses, it's an easy cross over (with some family members maybe not even knowing that you are missing).
"We have great parks, great entertainment and great golf for everyone here," Forsyth said.
The golf courses, opened on the same day as the Walt Disney Park itself, October 1, 1971, mean both have been providing lots of memories for decades and will be celebrating their Golden Anniversary, respectively.
In December of 1971, the first PGA TOUR event was held at Disney World, with Florida resident Jack Nicklaus capturing the first of his three Disney wins.
But while Nicklaus hit plenty of stellar shots and clutch putts in the initial victory, what he remembers the most was joining his wife Barbara and taking their five kids to the Disney Parks every night.
"It was great fun going to the park and doing what parents do with their kids," Nicklaus said nearly five decades later.
The next year, he came back with a nine-shot win, and then in 1973, made it a three-peat with a victory over PGA TOUR veteran Mason Rudolph.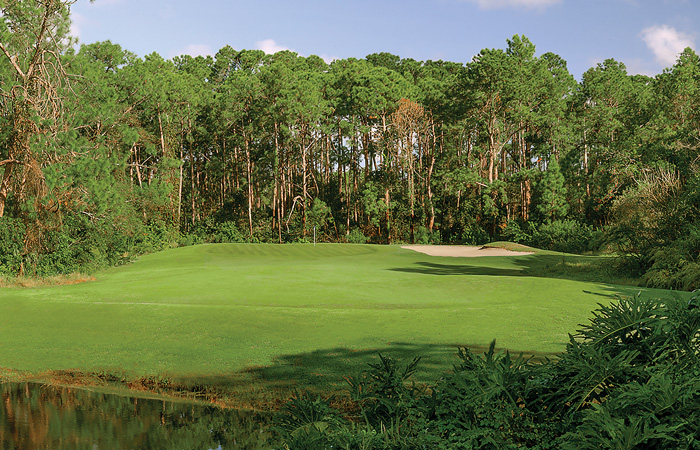 That kicked off nearly a four-decade run of professional golf at Disney World, which lasted until 2012 when North Texas resident Ryan Palmer outlasted World No. 1 Vijay Singh to win the final PGA TOUR event at Disney.
Without young kids of his own to bring to the park, Palmer still carried on the Nicklaus Disney tradition by taking his wife to the park and having a jumbo turkey leg for dinner before the Sunday victory over Singh.
"I think I'll have a turkey leg before I play all my final rounds," the West Texas native told the media after his win.
In 2013, Arnold Palmer Golf Management signed a 20-year management contract for the four public courses, Palm, Magnolia, Lake Buena Vista and Oak Trail, and Palmer himself, an Orlando resident, oversaw extensive renovation efforts on Disney's Palm Golf Course. 
It was recognized two years later by Golf Magazine with the "Renovation of the Year" award. Arnold Palmer Golf Management continues its commitment to excellence through continual physical upgrades to each of its courses, along with the programs and amenities that guests have come to expect.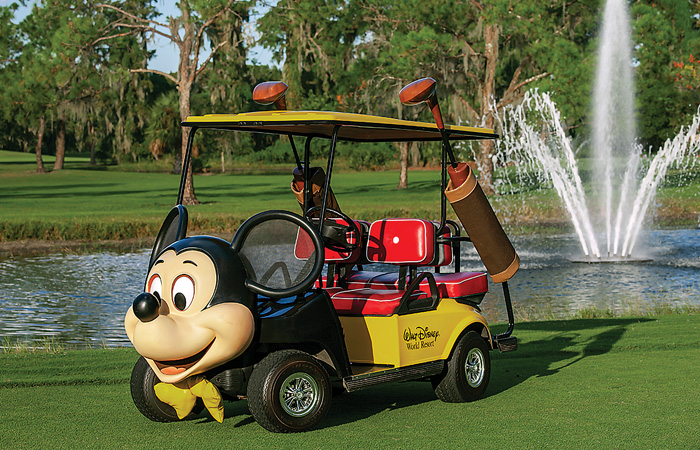 Now the focus at Walt Disney World Golf is placed on giving resort guests and amateur golfers the best possible experience as they play on courses where the champions were crowned.
To continue the history theme, Disney Golf-themed signs are placed on the tee boxes of many of the courses to showcase what historic event took place on the hole.
Texas' Jeff Maggert won here, along with Louisiana native Hal Sutton, and a certain Tiger made Disney his second professional event and later moved within 20 minutes of the golf course.
Most of the PGA TOUR events were played on the Palm and Magnolia courses. The iconic huge Mickey Mouse bunker on the par-3 sixth hole on Magnolia was later enhanced by Palmer Management and serves as a fitting reminder of where you're golfing.
In 2018, a full greens renovation was conducted on Disney's nine-hole, walking Oak Trail Golf Course, the most wooded of the moss-draped courses.
Palmer has continued with full bunker renovations to the Lake Buena Vista and Oak Trail courses.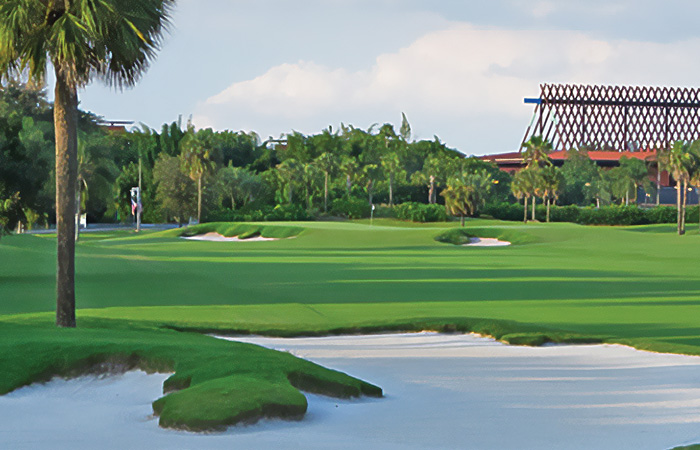 If that wasn't enough Magic Kingdom touch in this magical golf experience, there is a Disney water taxi that chugs within mere feet of the first tee of Lake Buena Vista and gives passengers a unique way to get from their hotels to the golf course.
There is even FootGolf available on the Oak Trail Golf Course, where guests can punt a giant rubber golf ball toward large cups to get introduced to the sport.
"We want to do anything we can to introduce people to the sport and get more people out here for golf and recreation during their stay," Forsyth said.
Something Mickey and Arnie and the thousands who have followed them here would certainly approve of.