Callaway Pledges $50 Million In Quality Control After Ball Test Failure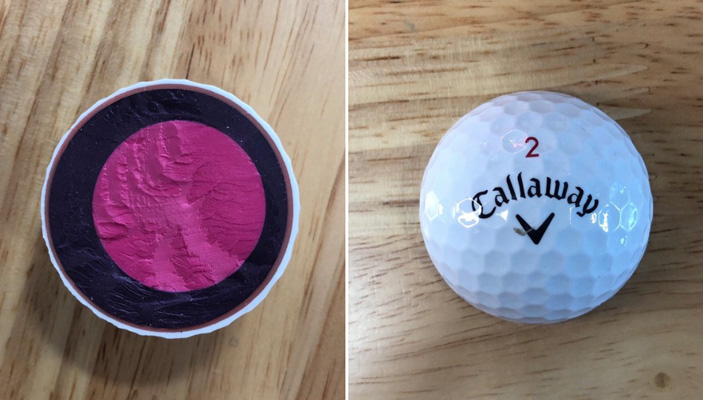 Callaway Golf reacted quickly after golf equipment test site MyGolfSpy.com revealed a significant flaw in the Chrome Soft manufacturing. Notice the off-center core on the left? The bigger question is the sample size as its hard to believe every single ball or even club is perfect out of the box.
Question is how many golfers believe their golf balls could be less than perfect out of the box?
The golf testing site made their name when comparing premium balls and concluded the Costco Kirkland was as good as a Titleist ProV1.
Ever wonder why your ball doesn't fly straight?#ChromeSoft

Tip of the iceberg.#FindItCutIt pic.twitter.com/Ls0M2WEWbC

— MyGolfSpy (@MyGolfSpy) July 15, 2019
Geoffshackelford.com reports that Callaway execs made quick moves after visiting the MyGolfSpy testing facility.
Callaway executives Sean Toulon and Alan Hocknell have since visited MyGolfSpy's testing facility and pledged a $50 million investment to improve quality control in their ball making process.
Check out the MyGolfSpy.com video on how the Callaway reps were quick to put together plans to remedy the situation. Smart companies react swiftly when facing adversity rather than hiding behind Friday headlines or ignoring the issue altogether. Callaway CEO Chip Brewer is one of those savvy execs.