CBS Adds Wie And Immelman To Golf Telecast Lineup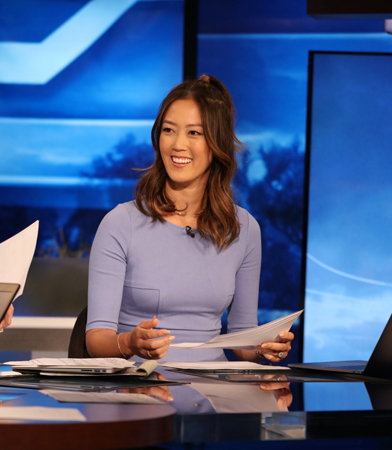 CBS continues to tweak their golf broadcast lineup. Gone are Peter Kostis and Gary McCord. Taking their places are Davis Love III, Michelle Wie and 2008 Masters champion Trevor Immelman.
GolfDigest.com's Joel Beall has the details on what their new assignments will include.
Though her role is vague—a statement said Wie "will contribute to CBS Sports' multimedia golf coverage this season, including the Masters"—Wie's transition to media has been expected, as mounting injuries have sidelined her playing career. During the Solheim Cup in September, Wie appeared on the Golf Channel and received nice reviews.
Immelman, 39, will be contributing as an analyst during PGA Tour, Masters and PGA Championship presentations.
Frank Nobilio, who has been with CBS for five seasons, has been promoted to a full-time role.
Dottie Pepper was promoted to lead on-course reporter.
Andrew Catalon will see in increase in responsibilities, including hosting duties at select events.
Coach Mark Immelman will see an expanded role during the PGA Tour season, while also contributing to CBS multimedia coverage of the Masters and PGA Championship.

Jim Nantz, Nick Faldo, Ian Baker-Finch and Amanda Balionis are returning in their respective roles for 2020.
I'm sure they'll do fine (fine defined as neither awesome or horrible). I do believe broadcasters can help or hurt golf broadcasts a bit. But ultimately, it's the added attributes of ProTracer, virtual putting lines, yardages to the pin, showing more golf shots and how much drama is delivered by the players (and is Tiger Woods contending?) that make or break golf telecasts.