Davis Love III Is Added To CBS Golf Team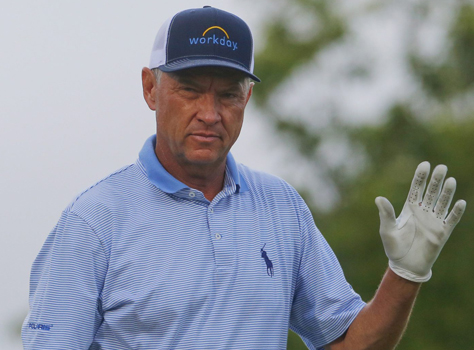 Davis Love III is the first official add to the 2020 CBS golf team. This after the long time announcer contracts of Gary McCord and Peter Kostis were not renewed.
So, what does Love with 21 career PGA Tour wins, a major and two-time Ryder Cup captain bring to the table? He was always stoic to a fault on the course, rarely smiling and looking like he got a whiff of something putrid. But Love can also be engaging like when he was on The Ticket's Hardline at a Fort Worth bar during the Colonial. Good sense of humor too.
However, I'm not so confident that DLIII can lift the telecasts from its current "staleness" (CBS sports chairman Sean McManus' words, not mine). To wit, David Feherty or Johnny Miller definitely weren't stale. Love doesn't give off that vibe, nor does he have a CBS affinity for foreign accents.
GolfWorld's Joel Beall has the details.
"I have long considered CBS Sports the gold standard in golf coverage," Love said in a statement. "Whether playing or coaching, I have always loved the team aspect of golf, and I am thrilled to now be a member of the best team in television."
"Davis is one of the most accomplished and respected players in the game of golf," said Sean McManus, chairman of CBS Sports, in a statement. "With his playing experience, reputation and relationships across the golf community, he brings a unique perspective and insight that will enhance our broadcasts. Davis is the perfect fit for CBS, and we look forward to him making the best broadcast team in golf even better."
Time will tell…