ESPN 8 To Carry Golf Fringe Contests During Downtime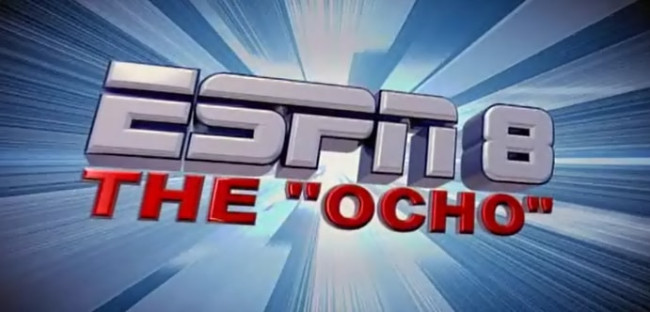 ESPN 8 "The Ocho" is back with their weird sports content to fill the vast void of normal sport viewing. In times like these, anything is better than zilch. Even golf gets its due as GolfWeek's Adam Woodward reports.
ESPN 8: The Ocho is returning to ESPN2 on Sunday, March 22.
If you're not familiar with The Ocho, it's a reference to a fake television network in the 2004 comedy Dodgeball, starring Vince Vaughan and Ben Stiller. In 2017, ESPN began adapting the concept every year on August 8 (8/8, get it?) for one day full of obscure sports and "good, clean family fun."
If you don't have any interest in the Stupid Robot Fighting League, marble races, sign spinning or the Death Diving World Championship, here's when to tune in for some golf.
7:30 a.m. ET: Putt Putt Championships
4:30 p.m. ET: 2019 Golden Tee World Championship
Or better yet, go play a real round of golf to pass the time.