Safeway Open Means No Rest For The Weary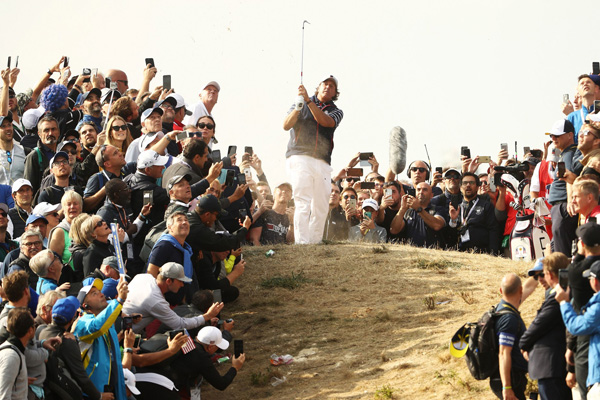 The Safeway Open officially begins the 2018-19 PGA Tour season. Meaning, so much for any significant time off as the season-ending Tour Championship was a mere two weeks ago. The off-season is by far the shortest of any sport. However, next year it changes for the better as the regular schedule ends prior to the start of football and the Ryder Cup will be a whole month after in 2020–rather than the next week as was this year.
GolfWorld's Ryan Herrington provides a good synopsis of the opening event beginning today.
Web.com Tour 2018 graduates competing this week: 49
That's out of 50 players who earned PGA Tour cards either in the Web.com's regular season or in the final series. The long holdout: Nicholas Lindheim (didn't you get the memo?). Now this is not an unusual trends; frequently the newest members of the PGA Tour jump at that first chance to get into a real field and hopefully solidify their PGA Tour status before the tour reshuffles their priority numbers.
Golfers in the Tour Championship: 2
Speaking of fatigued, the upper echelon of the PGA Tour was grinding as well in August and September. Not to keep their tour cards, but to try and earn a whole mess of cash during the FedEx Cup Playoffs. Almost all of the 30 of the players who got all the way to the Tour Championship at East Lake would up competing a minimum of four events in five weeks. Even with a week of rest, the bulk of those players are set to take a little time off, with just Patrick Cantlay and Phil Mickelson teeing it up in Napa.
World Golf Hall of Famers: 2
Beside Mickelson's inclusion in the field, Fred Couples is competing on a sponsor's exemption. Couples, who celebrates his 59th birthday today, hasn't played in a non-major PGA Tour event since the 2016 Northern Trust at Riviera, where he missed the cut. You have to go back to the 2013 Memorial for the last time that Couples played in non-major PGA Tour event and made the cut.
Major league all-star pitchers: 1
Mark Mulder is in the field thanks to a sponsor's exemption. The novelty of having the former Oakland A's standout is likely to attract some Thursday and Friday attention, as was the case when Steph Curry played in the Web.com Tour event in the area this summer (with NBA season about to tip off, Curry wasn't an option this week). Mulder, 41, was runner-up at the American Century Championship in Lake Tahoe this summer after winning the three previous years, but is trying to keep expectations in check.
Mulder isn't a Steph Curry or Tony Romo–outside of not making the cut either.